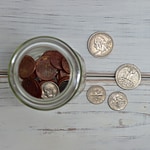 At Chevrolet of Ottawa, we like to help individuals in Ottawa, OH gets financed for a new car. A high credit score is not always required for financing, but it can mean more attractive rates. Here are some steps you can take to raise your credit score.
Having a lot of credit cards may seem like a good thing where credit ratings are concerned. The truth is that having about four open accounts is the sweet spot. It's more about how you utilize your credit. Lenders usually want your credit usage to be lower than 30%. This means that you know how to use credit responsibly.
A derogatory mark can remain on your credit report for a minimum of seven years, sometimes longer. The good news is that you can get these remarks removed. One way is to pay the debt. Another is to dispute the debt if it contains inaccuracies.